Northern Ireland Pathway Squad & Academy Training
January 28 @ 10:00 am

-

2:00 pm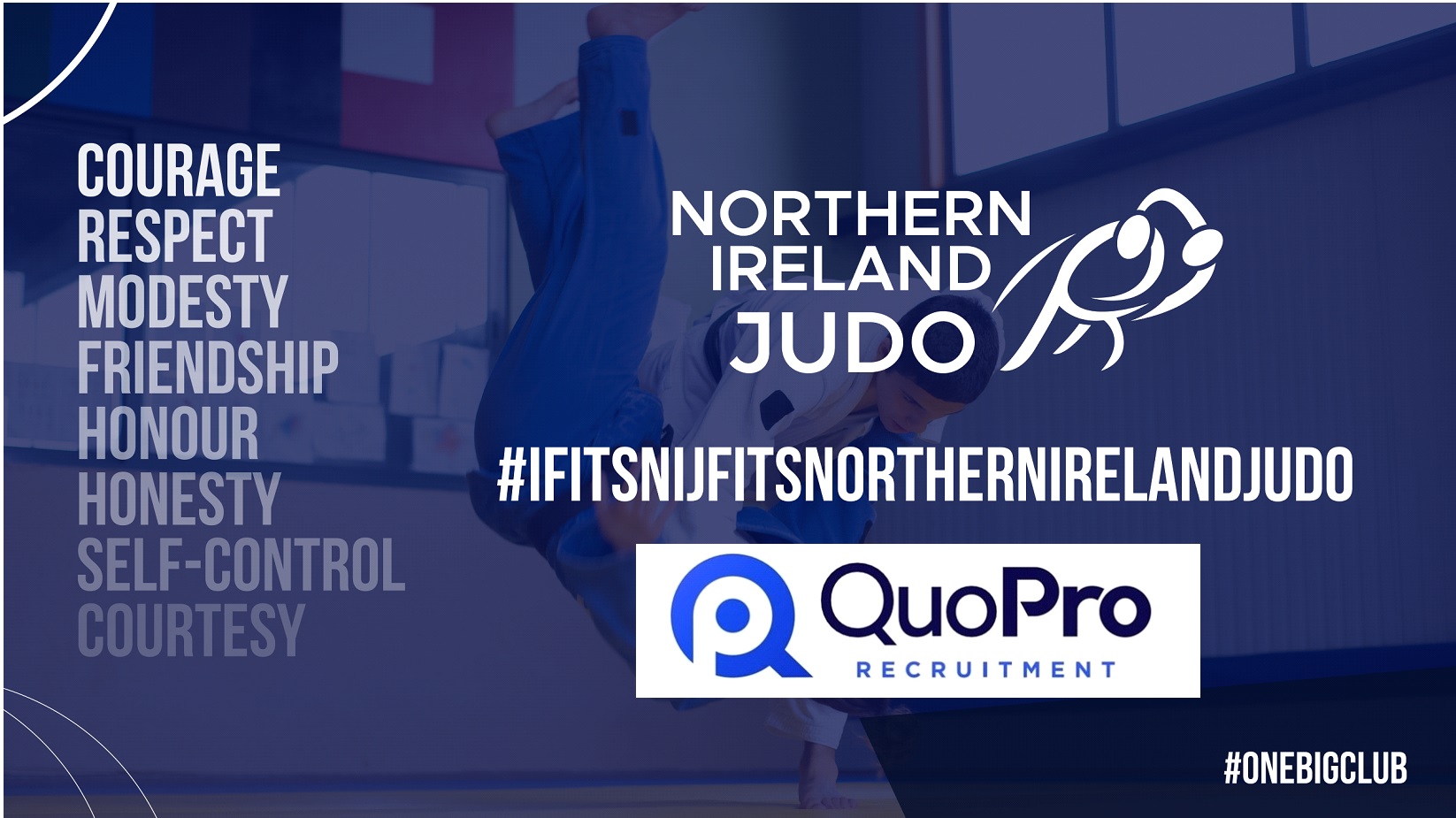 The next session of the Northern Ireland Pathway Squad and also our Pathway Academy training session is now available.
This session will take place on the 28th January.
10am – 11.45pm Academy
12pm – 1.45pm Squad
Ballymacrickett Primary School
41 Scroggy Road
BT29 4NE
The Squad have been developing their skillsets in various locations, both with Tachi-Waza and Ne-Waza techniques and have been slotting together elements of Judo into their portfolio of skills all whilst training with new people and connecting with new friends!
This will also be a fantastic opportunity for our younger Judoka on the Pathway Academy, to gain experience training with new people and perhaps finding new ways to implement their Judo both standing and on the ground.
This initiative is kindly sponsored by Quo Pro Recruitment who help us deliver and develop the sessions.
All clubs are welcome to direct players to the sessions providing they are in the parameters of entry. Registration information will be taken on arrival. Please note that video and image capturing will take place at the event for the purpose of Northern Ireland Judo promotion. Anyone wishing to be excluded, must make themselves known to the lead coaches.  
Club coaches are welcome to attend the sessions as well in a spectator and non-participant role.
Pathway Squad training is for players aged between 12 and 17 years old and the minimum grading requirements (9th mon or above), and the standards expected for the Judoka to attend the sessions including regular club training attendance.
Pathway Academy training is open to 10 years and above and minimum grade of 4th Mon. Again the same standards apply.
Please also note that continued attendance at Pathway Squad sessions remains at the discretion of the Pathway Squad Coaching Team and the Program Director.
The mat fee of £6 per player must be paid on the day and card facilities are unavailable.